On Tuesday, the resolution was to honor breastfeeding, recognizing the first week of August as World Breastfeeding Week.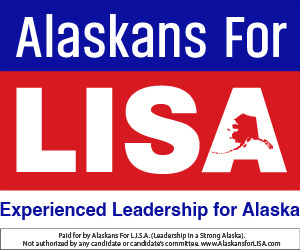 But the resolution, before it was even read, was prefaced by a bottled-up diatribe by Assemblywoman Austin Quinn-Davidson, who used its introduction as an opportunity to clobber the Mayor Dave Bronson for undoing her signature executive orders — the creation of additional baby-time leave for municipal employees, and the allowance of infants in the workplace as official policy.
They were never bosom buddies, but apparently Quinn-Davidson has been nursing her resentment of Bronson over the issue.
Quinn-Davidson executed the orders while she was acting mayor for eight months. She became mayor not through election, but because former Mayor Ethan Berkowitz resigned under scandalous conditions. Many conservatives wanted to hold a special election and create a temporary mayor, but leftists on the Assembly refused, and kept Quinn-Davidson in place as acting mayor, which allowed her to use her special mayoral powers to do what she could not do as a sitting Assemblywoman.
The Paid Parental Leave Policy was announced by Quinn-Davidson on June 30, 2021, the day before conservative Mayor Dave Bronson was sworn into office. The policy would have awarded up to 160 hours of non-cashable leave for eligible employees upon either the birth of an employee's child or a placement of a child with the employee for adoption or foster care.