Facebook locked me out of my account for the first time after posting this 2 days ago.
They can't "fact check" this as "false" because it's true.
– –
WEDNESDAY, MAR 10, 2021
Last April, the Washington Post's Josh Rogin revealed that in January 2018, the US Embassy in Beijing "took the unusual step of repeatedly sending US science diplomats to the Wuhan Institute of Virology (WIV)," and subsequently sent two official warnings back to Washington about "inadequate safety at the lab."
Now, Rogin is out with a new book; "Chaos Under Heaven: Trump, Xi, and the Battle for the Twenty-First Century," where he offers a 10,000-foot view of the evidence implicating the Wuhan Institute of Virology in the origins of the COVID-19 pandemic, while also confirming that the US National Institutes of Health (NIH) – headed by Dr. Anthony Fauci, "had funded a number of projects that involved WIV scientists, including much of the Wuhan lab's work with bat coronaviruses."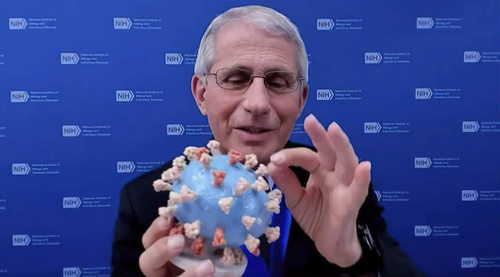 The punchline hasn't changed….