Satanists are Gaslighting Us
September 6, 2020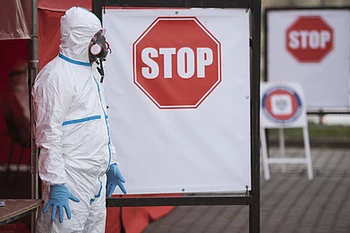 Have you ever asked yourself, "Am I crazy?" 
If you have, you're not crazy. 
You're most likely being gaslighted. 
Gaslighting is a form of psychological abuse 
aimed at controlling a person by altering reality 
to the point where the person will doubt his own sanity.
A good example is pretending [covid]
is a deadly pandemic in order to enslave humanity
by destroying human rights and livelihoods.
by Anonymous
(henrymakow.com)
The term "gaslighting" comes from a 1930s play called Gas Light. The main character in the play literally tries to drive his wife crazy by gradually dimming the gas-powered lights in their home. When she notices the lights dimming, her husband not only denies that the lights are dimming, he convinces her that she is imagining it to the point where she questions her own sanity.
We are now living in a perpetual state of gaslighting. The "reality" that we are being sold by the media is at complete odds with what we are actually seeing with our own two eyes. And when we question the false reality that we are being presented, or we claim that what we see is the actual reality, we are vilified as racist or bigoted or just plain crazy. You're not racist. You're not crazy. You're being gaslighted.